In this section...
Queen's Drive Infant School are committed to promoting equality for all. Equality means that everyone is able to participate and feel welcome and safe in the activities of our school. This includes pupils, parents, staff, governors and visitors. At our school diversity means acknowledging that there are differences between people that should be recognised, respected and celebrated. We promote respect of each other's differences and identities. We celebrate and raise awareness of diversity in the school and in the wider community and believe that teaching children about diversity prepares them for life in modern Britain.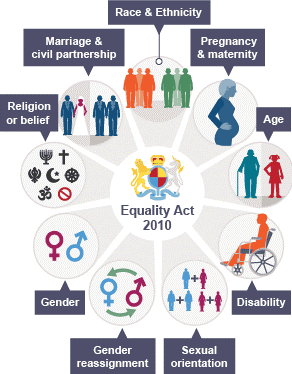 Through our PSHE curriculum, SMSC across the school and weekly Picture News assemblies, we aim to develop the children's awareness of equality. We also welcome a range of visitors from a range of backgrounds to share their experiences.
We also have a specific Equality policy in place and have published our equality objectives. These objectives are then monitored regularly and reviewed every 4 years (to be reviewed / updated this term).
These are:
To narrow the gap in Reading between pupils from specific minority backgrounds and non EAL pupils by the end of KS1.
To improve the attendance of FSM pupils to narrow the gap between FSM and non FSM
To promote and increase parental engagement within specific groups in our community where understanding of English is limited and for FSM
Set in 2023 by the Equality working group
We welcome the views of all stakeholders and hope that we can work together to achieve our objectives. If you would like more information or would like to see the full policy please contact the school office and an appointment to speak to Mrs. Skinner will be made for you.
The link below is a useful document for parents to look at.