In this section...
At Queen's Drive we have a Family Support Worker.
Her role is to support parents and carers. This could be with general advice or specific areas, parenting, finance, housing or any matters impacting on your family and your child. If you would like to speak with her, please catch her in the mornings at the front of school or contact the school office.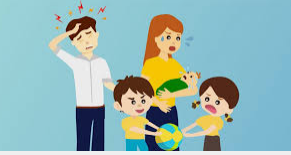 Below are some useful links to support parents.
https://www.parentkind.org.uk/Research--Policy/Projects/Blueprint-for-Parent-Friendly-Schools
https://www.youtube.com/watch?v=IkAkGIQtDwE
https://mindedforfamilies.org.uk/
http://www.jigsawschoolapps.com/
http://chums.uk.com/cambs-pborough-services/
https://ymcatrinitygroup.org.uk/