In this section...
Hi, we're the Pandas!
We love to play together and work together.
Our teacher is Mrs Talbot and Miss Dileta also works in our classroom.
This half term our topic is 'Food,Glorious Food'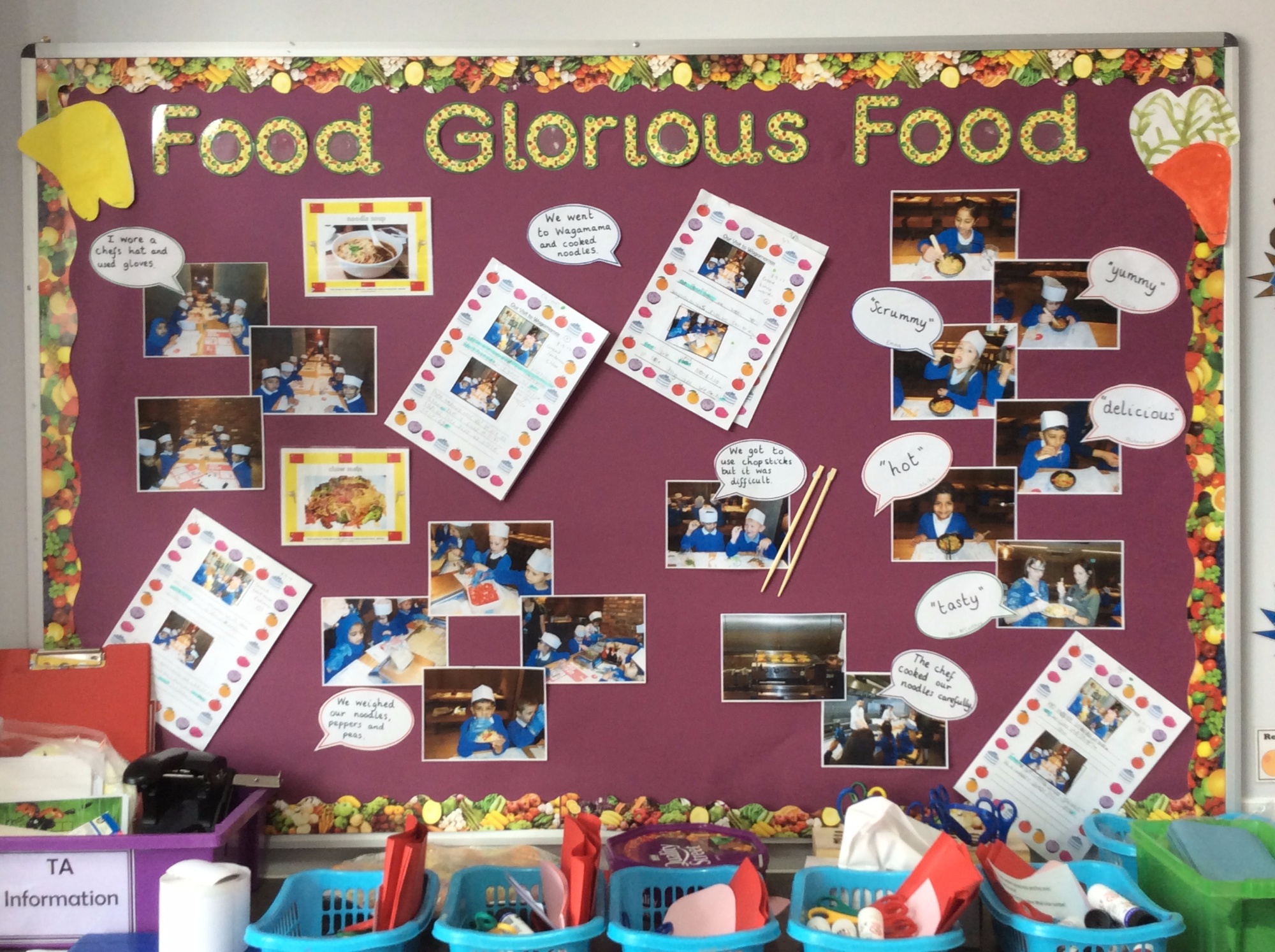 We started off our topic with a 'WOW Day' thinking about ourselves,what it means to be healthy and investigating how we can change food.
We had a fantastic visit to Wagamama's where we got to make vegetarian noodles.
Please keep checking your child's bookbag/parentmail for letters informing you of everything that is happening.
Previously in the Pandas class...
'Rainforests'
We loved our exotic animal encounter. We had lots of different animals to look at and handle including a massive snake!!
'Nuts About Nature'
We learnt about our local environment,named plants and trees and what made them grow healthily.
'Castles'
We learnt about life in a castle,jobs people did and Kings and Queens.
WOW! We had an amazing trip to Tattershall Castle.
We learnt a medieval dance, watch the video below to see how we did.
We really enjoyed having a go at 'fencing' just like a Knight.
World Book Day - We enjoyed bringing our favourite book to school.
'Out Of This World' - We started this topic with a WOW day where we all dressed up as aliens!
We learnt about Neil Armstrong, explored key events in his life.We also investigated gravity,pushes and pulls and materials.We designed and made space buggy models and used paints and pastels to create space pictures.
We enjoyed our visit from a planetarium. We looked at planets, the earth and night and day and star patterns.
See our clip below of us playing our instruments in our music lesson!