In this section...
We are the Ladybirds class!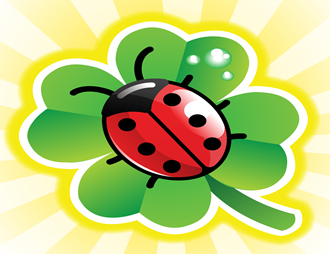 We love to ask questions and find out about new things.
Miss Hussain is our teacher and Mrs O'Callaghan and Miss Young works with us too!
We will be learning many of the phonics phonemes (letter sounds) to help us with our reading and writing.
Our learning will take place through lots of fun indoor and outdoor activities.
At the beginning of each topic the teachers will talk to the children about what they know and what they want to find out.
Please keep checking your child's bookbag for more information on upcoming events.
This half term our topics will include Dinosaurs,Minibeasts and Growing Beanstalks.
Previously in the Ladybirds class...
'Pirates,Supertato and People Who Help Us'
During this half term we had a 'Pop Up' Literacy week
'Dinosaurs and Minibeasts'
'Easter'
On Monday 20th March, we had a special delivery of 10 eggs in an incubator.We were all excited to see what would hatch.When we came to school on Wednesday we had 7 chicks and 3 eggs.Watch the video below to see what happened while we were looking at them.
WOW! We really enjoyed our day at the farm.
It was amazing, we saw chickens,fed a lamb and had a ride on a train!
We brought in our favourite book from home for World Book Day. Miss Hussain's favourite book is Harry Potter and the Philosopher's Stone
We really enjoyed our Frozen topic especially the visit from a Frozen princess and our Owls topic with a visit from some real owls!
'Chinese New Year'
Our visit from a dragon dance expert was amazing!