In this section...
Literacy at Queen's Drive Infant School
Vision - To develop confident communicators, in order to use speaking and listening, reading and writing to access and enjoy the wider curriculum with resilience to support lifelong learning.
At Queen's Drive Infant School we aim to deliver an effective phonics programme which builds reading and writing skills. We believe that reading is the key stepping stone to curriculum success.
In order to achieve success in literacy we teach children to:
· apply the skill of blending phonemes in order to read words.
· segment words into their constituent phonemes in order to spell words.
· learn that blending and segmenting words are reversible processes.
· read high frequency words that do not conform to regular phonic patterns.
· read texts and words that are within their phonic capabilities as early as possible.
· decode texts effortlessly so all their resources can be used to comprehend what they read.
· spell effortlessly so that all their resources can be directed towards composing their writing.
· To develop ideas and writing styles in order to compose coherent pieces of non- fiction/fiction writing with attention to punctuation and tense.
In order to teach Literacy effectively, we use a structured approach from EYFS to the end of Year 2.
RWI Phonics - We use the Ruth Miskin 'Read, Write Inc.' Programme. The programme begins from the first week your child enters school in Reception and continues into Year 2. It follows our belief that if we get the teaching of Reading right then everything else will fall into place. To find more information about how we teach RWI in our school, visit this website: https://www.ruthmiskin.com/en/
Children take Reading books home linked that are part of the RWI Home Readers. These books are texts which match their reading within school. Once off the RWI programme children take books home to read using the Book bands system. To highlight a love for reading the children are also allowed to take home a book from the Lending Library every day. We have a range of fiction, non fiction, poetry that cover a range of genres, cultures and topics.
After Year 2 the children move onto fiction, non fiction and poetry books chosen according to topics and interests of the children. We choose high quality texts to work from that encourage good vocabulary. The teachers plan structures units which start with Reading, speaking and listening leading on to writing.
The Write Stuff (Jane Considine) - This year we have started to use this strategy to develop our Writing. This is a structured teaching approach to support and guide children with the composition and grammar of Writing.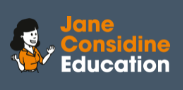 RWI Spelling Programme - Once children have completed the RWI phonics programme we move them onto the spelling programme. This covers all spelling patterns that children are needed to use and apply by the end of year 2.
Reading for Pleasure - Every year we host an Author week in school. This is where we invite famous authors or illustrators into our school to work alongside the children. This year we had the pleasure of meeting Michael de Souza, Gary Parsons and Ellie Sandall. Every classroom has a Reading Corner designed around a book, author or a theme. The reading corners are exciting and inviting. Teachers rotate books to expand reading and introduce new texts to the children. We are also developing 50 key texts for each year group to have access to. These will be read during Story times and available for children to read to each other or own their own.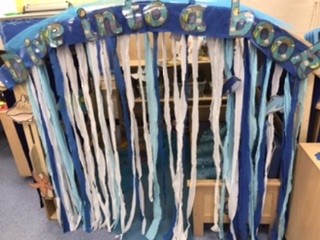 Story Times -Teachers plan story time into the daily routine. Books are pre-selected in order to insure teachers can address vocabulary and topics with the children. We encourage stories to be re read to develop an understand of structure, story features and repetition.
Reading across the Curriculum - Subject Leaders plan in the effective use of story and non fiction texts when delivering topics. Stories can be used as starting points to introduce topics or to expand knowledge and understanding. You can see some selected texts on the foundation subject web pages. EYFS plan each of their units of work around a book.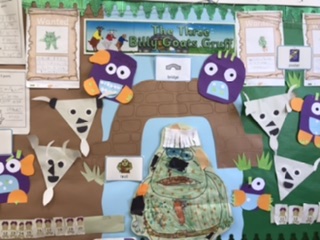 Speaking and Listening - At Queen's Drive we see the importance of developing language in our pupils. This is done through Literacy/ RWI lessons and also through other subject areas. The teachers use the initiative Word Aware in order to provide a structure to teach common vocabulary that the children will use again later in life. (See Word aware web page) Teachers have speaking and listening activities at the heart of their learning. This beginning in EYFS and is continued into Key stage 1. They use many techniques in order to engage pupils in speaking and listening. For example:-
· Role play, Talk partners, Hot seating, Group Discussion, Circle time, Building sentences, Word aware
We endeavour that through our teaching of phonics and reading the children will develop key skills in becoming fluent readers and have a love for reading new and unknown texts alongside well known stories. We hope they will be able to use non fiction texts to find new and exciting information that will amaze them.
We hope that these skills will then help with their speaking and writing. They will be able to understand and write many different genres from travelling tales, adventure stories, lost and found tales, disaster tales, wishing tales to instruction writing, letters, postcards, non-chronological reports, experiments and recounts.
Parental engagement : We take pride in involving parents as much as we can in children's education. Daily Home reading is encouraged using books at the child's correct reading level. Children can also access online reading through Oxford Owl and PurpleMash. Parents are invited to story cafes in school each term to join in with a story time and then take part in a range of activities that can be created from the book. These are very successful sessions and both parents and children enjoy taking part. (Visit the Story cafe page for more information). At the end of the term the children present a SHOWCASE to parents. Children can demonstrate what they have learnt over the term and help children with their communication and presenting skills.