In this section...
Music at Queen's Drive Infant School
Vision - For all children to develop a love of music through singing and playing instruments and listening
This year we have embraced an interactive Music Scheme called Charanga. The Scheme supports all the requirements of the National Curriculum and the Early Years Statutory Framework. Music is planned termly, based on the Key objectives in the National Curriculum. Each Unit of Charanga is divided into Units of Work, covering the six school terms of the year and each Unit is split into:
Listening and Appraising
Musical Activities - Warm-up Games, Optional Flexible Games, Singing, Playing instruments, Improvisation, Composition

Performing
In EYFS, Music is taught through the Scheme Charanga and also through Expressive arts and design topic work for the term. Children are encouraged to explore and create Music throughout the day for example singing when playing or creating their own music using natural objects.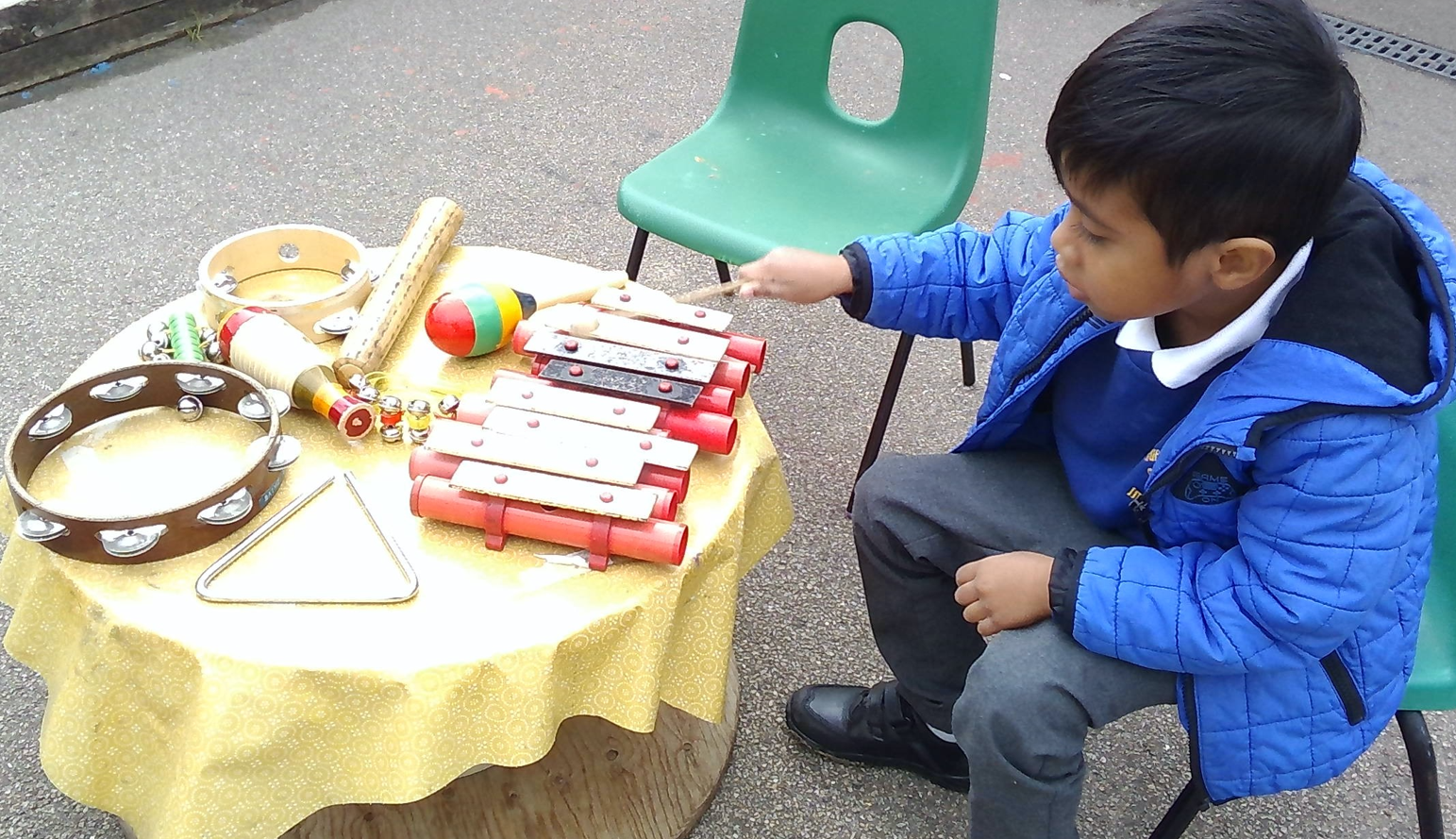 In KS1 Music is taught as a separate subject, but at times links will be made to children's topic work for that term. All children will take part in a weekly music lesson. Children in Year One will also have the opportunity to learn a tuned instrument, ocarina and the children in Year 2 will learn the ukulele.
Children also have the opportunity to take part in weekly singing class assemblies.
Parents are offered the opportunity to pay for 'Rock Steady' lessons for their children weekly. This is an outside agency which use our premises to teach QDI pupils instruments such as guitar, keyboard and drums.
By the end of KS1 children should know how to use their voices in different ways, create and compose music on their own and with others and know some musical terms. They should also know about artists past and present.