In this section...
Autumn Term menus are available to download below
PLEASE REMEMBER
All children at Queen's Drive are eligible to have a FREE school meal, please just ensure that your order form is completed via Parent mail in ample time. We ask that this form is completed for packed lunches from home too. Failure to order school dinners by the deadline will result in you needing to provide your child with a packed lunch from home.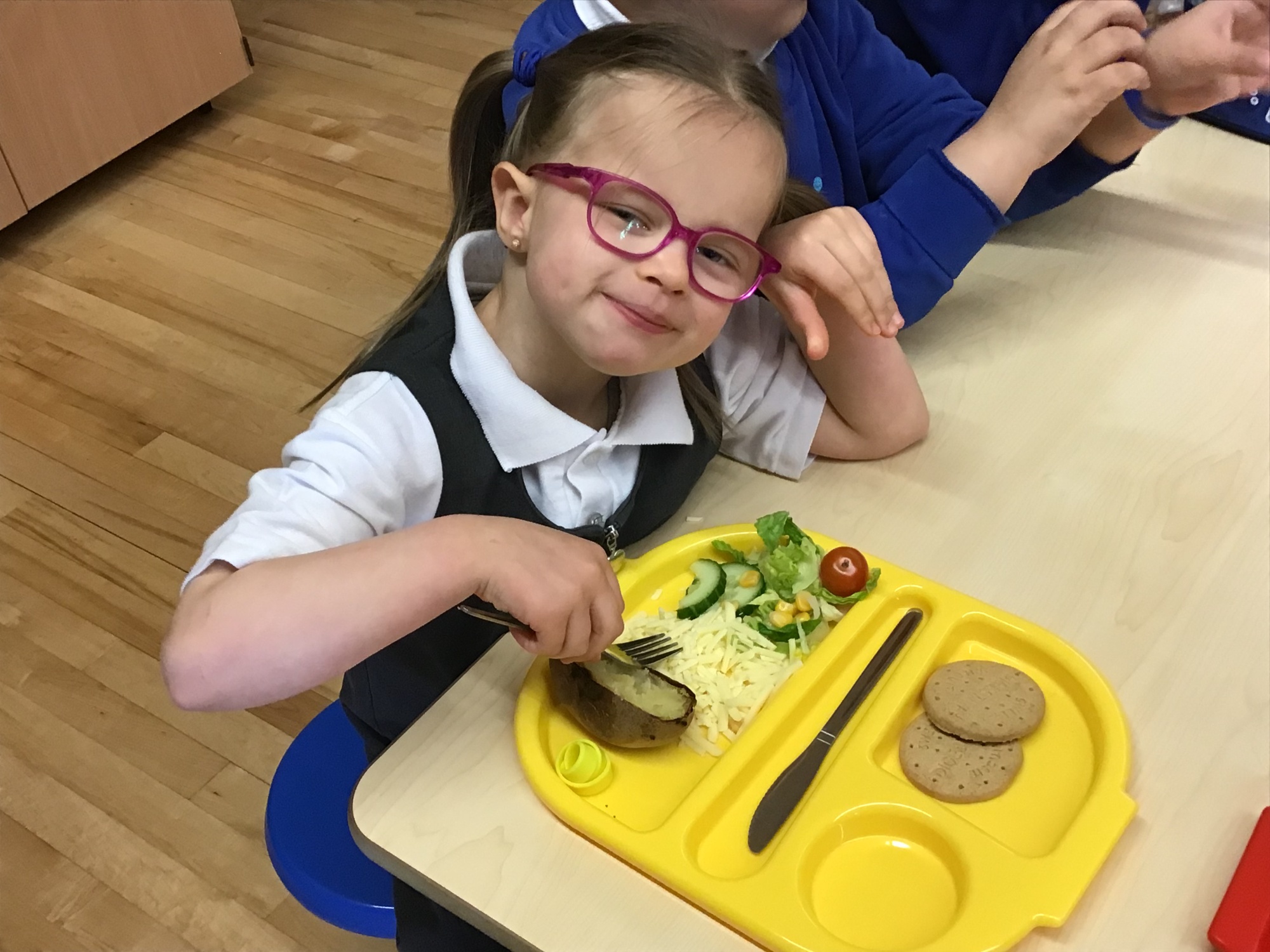 FRESH DRINKING WATER IS AVAILABLE ON THE TABLES AT LUNCHTIME
Fresh fruit is available daily for the children to choose.
Packed Lunches
As a healthy school we are very keen to encourage parents who send in packed lunches to make these healthy and nutritious. Please remember to send in a balanced lunch, ideally without crisps or chocolate.